BIOGRAPHY
Jazz vocalist Rachel Caswell is known for her improvisational prowess, her pinpoint accuracy of pitch and rhythm, and her depth of delivery and interpretation of popular song. Her most recent recording, We're All in the Dance (2018), features some of New York's top performers including Dave Stryker, Fabian Almazan, Linda May Han Oh, Johnathan Blake, and Sara Caswell. Mark Sullivan of All About Jazz writes, "This is a great band….Caswell is the star, but she's no diva. She is much better than that: a jazz musician in the company of other jazz musicians." Her CD All I Know: Duets with Dave Stryker & Jeremy Allen (2015) elicited the following response from jazz vocalist Sheila Jordan: "Rachel is a wonderful singer with a deep feeling and a fantastic improvisational talent complemented by a lovely rich sound." And in response to Rachel's debut CD Some Other Time (2003) with Lynne Arriale, Kelly Sill, Steve Davis, and her sister, violinist Sara Caswell, internationally renowned jazz pedagogue David Baker said, "Rachel Caswell is that rara avis who is truly a jazz vocalist. Her intonation is impeccable, her diction precise, her jazz sensibilities above reproach, and she swings like mad!"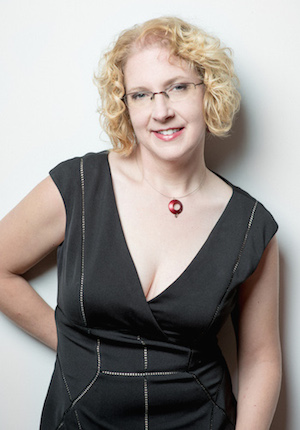 Rachel has performed at colleges, festivals, and a variety of venues nationwide. In addition to her solo work, she and her sister Sara co-lead the Caswell Sisters Quintet and have made such notable appearances as a weeklong After-Hours engagement at Dizzy's Club Coca-Cola at Jazz at Lincoln Center in New York City and an enthusiastically received set on the opening night concert of the 2010 Jazz Education Network (JEN) Conference in St. Louis. Their debut Caswell Sisters album Alive in the Singing Air featuring jazz pianist Fred Hersch was released in early 2013 and has garnered numerous rave reviews. Other notables with whom Rachel has performed include The Glenn Miller Orchestra, John Blake, Jr., Ingrid Jensen, the Billy Taylor Trio, and Curtis Fuller.
In addition, Rachel has appeared at the Bar Next Door in New York, New York, the 2016 JEN Conference in Louisville, Kentucky, the Blue Wisp Jazz Club in Cincinnati, Ohio, the Cornelia Street Café in New York, New York, ShapeShifter Lab in Brooklyn, New York, and the Jazz Cabaret Series at the Kentucky Center of the Arts in Louisville, Kentucky. Appearances at colleges and universities include Temple University, University of Denver, Vassar College, Depauw University, Hope College, University of Evansville, Eastern Illinois University, West Virginia State University, University of Arkansas at Little Rock, Indiana State University, and the University of Indianapolis. She has also performed with big bands in Fargo, North Dakota, and Minneapolis, Minnesota, with jazz bands from Indiana University and Ball State University, and with the Stardusters Big Band.
Rachel's pedagogical experience includes serving as an Adjunct Lecturer in Music at Indiana University where she teaches jazz history courses. She also has conducted jazz-related masterclasses and clinics at numerous colleges and universities nationwide and was a judge and clinician at the University of New Hampshire for the 2011 Clark Terry Jazz Festival, the 2013 Boise State University Vocal Jazz Festival, and multiple years at the Bloomington Jazz Festival.
A native of Bloomington, Indiana, Rachel's compelling improvisation skills developed out of her many years of instrumental jazz studies on piano and as a cellist under IU Distinguished Professor David Baker. A student of Baker's from age 13, Caswell continued her studies at Indiana University's Jacobs School of Music on a full scholarship as a Wells Scholar, graduating with High Distinction in 1995 with degrees in classical cello and jazz studies. In 1998 she completed her Master of Music degree in Jazz Studies in Voice with Academic Honors and Distinction in Performance at Boston's New England Conservatory of Music where she studied with Dominique Eade, Carol Sloane, Danilo Perez, George Garzone, and John McNeil.
While in graduate school, Rachel was chosen as one of two vocalists for the 1997 Thelonious Monk Institute Jazz Colony at Jazz Aspen/Snowmass and was named the winner of the 1997 Hilton Head Jazz Society Scholarship. Rachel also placed in the top ten out of 150 contestants in the 2005 jazzconnect.com annual vocal competition, appearing in one judge's top five. She has had coachings with Benny Golson, Jimmy Heath, Barry Harris, and Clark Terry and appears on Sara Caswell's recordings First Song (Double-Time) and But Beautiful (Arbors).